️🍀 Vinhomes Grand Park is a home to find peace of soul, get away from the urban smog. Refresh the mind to start the new day with new successes.

1. OVERALL PROJECT PLANNING
Project name: Vinhomes Grand Park
Investor: Vinhomes, Masterise Home, Mitshubishi Corp, Nomura Real Estate Development
Location: Nguyen Xien st, Phu Huu Ward, District 9, Ho Chi Minh city, Viet Nam.
Total area: 271 ha with:

71 buildings: 25-35 storeys high
44,000 apartments
1,000 townhouses
600 villas
700 Shops
Riverside park area: 36 hectares including 15 theme parks
Construction density: 22.53%
Handover: Start in Quarter III / 2020
2. PROJECT LOCATION & TRAFFIC CONNECTION
SOME ROUTES TO VINHOMES GRAND PARK:
Route 1: Customers starting in District 1 can come to Vinhomes via Hanoi Highway – Thu Duc – Le Van Viet – Nguyen Van Tang – Nguyen Xien – Nguyen Xien – Vinhomes Grand Park.
Route 2: Customers starting in District 1 can go to Thu Thiem urban area – Nguyen Duy Trinh – Nguyen Xien – Vinhomes Grand Park
Route 3: Via Long Thanh – Dau Giay expressway – Vinhomes project District 9
Route 4: Customers come from Dong Nai or Bien Hoa – Tan Van – Nguyen Xien junction – Vinhomes project District 9.
Connects to Ho Chi Minh City – Long Thanh Dau Giay, just minutes to the Southeast.
Ring Road 3 connects to Phu My Bridge, Nguyen Van Linh Boulevard and Ho Chi Minh City – Trung Luong Highway.
Mai Chi Tho boulevard connects Thu Thiem tunnel to the East-West Boulevard, connects Vinhomes Grand Park to District 2 and city center, takes only 20 minutes, and head to the Southwest region.
Ha Noi highway has been widened.
Quickly come to Suoi Tien amusement park in just 10 minutes.
Hi-tech zone in 5 minutes.
The high speed train Metro will be put into operation in 2021, from project to the city center will be about 20 minutes, a special highlight that help increase the value of the project in the future when Metro is done.
The new Southern Bus Station is only 10 minutes away. Convenient for moving and consigning goods to the provinces.
Move to Rach Chiec Golf Club only 15 minutes.
Ring Road 3 crosses Nguyen Xien Street, connects Binh Duong – Ho Chi Minh City – Long An. Ring Road 3 will be the main way for Vinhomes Grand Park to connect quickly with the city center and the satellite regions as Long An, Dong Nai and Can Tho.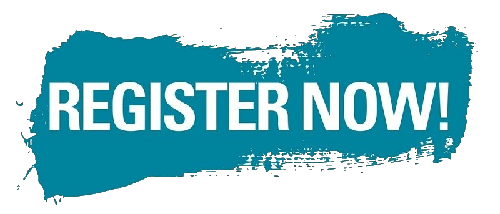 3. FULL OF ALL FACILITIES:
EXTERNAL AREA:
Within 1km radius:

Fullbright University
High-tech area 2
Eco-recreation area
Thu Duc Golf Club

Within 2km radius

High-tech area 1
District 9 administrative center

4km radius:

Suoi Tien amusement park
District 9 fitness center

5km radius:

Phu Huu industrial area
Cultural and historical park

8km radius

Ho Chi Minh National University Area
Thu Thiem urban area.
INTERNAL AREA:
Kayak rowing area, the first Kayak area in Saigon.
Walk and picnic at Sandy Park, sand is brought from Nha Trang beach.
Light garden, inspired by Gardens bay the bay of Singapore.
Outdoor gym park with many types of exercise machines.
Square, event, BBQ area, the place for cultural and music events, held the Spring Flower Festival and the balloon festival on Tet holiday 2020.
Vinmec international hospital, one of the top hospitals in Vietnam.
International nursery and multi-level school Vinschool
45-storey office tower with spiral design, with potential to become the economic and administrative center of East Saigon.
Vincom Megamall shopping center with the largest scale in East Saigon.
Town center Manhattan and Manhattan Glory (low-rise houses area), the central for shopping and services of the whole project in the future.
5 star marina The Manhattan Glory is the largest marina in Saigon.
Vinbus electric bus has a pick-up station right in the project. The metro system connecting District 1 has a station not far from the project, scheduled to operate in 2021, will help boost the value of real estate.
SPECIAL: SMART URBAN STANDARDS 4.0:
VIDEOS STANDARD 4.0 IN VINHOMES:
4. REALITY OF VINHOMES GRAND PARK 2020/9:
360 Reality view Aug-2020