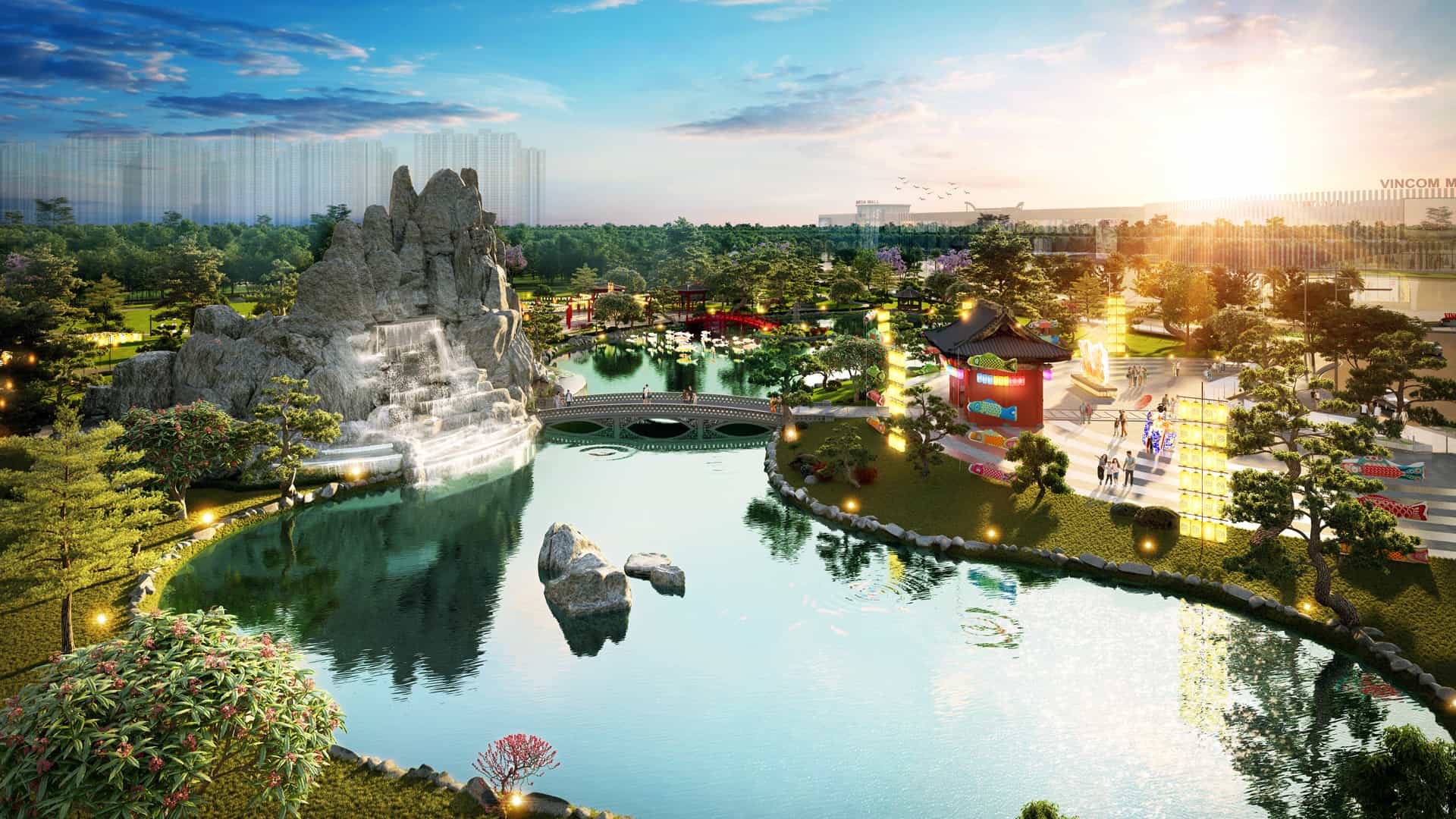 Apartment areas: The Origami – Vinhomes Grand Park project
The Origami is the second apartment area of Vinhomes Grand Park project, the first sector The Rainbow has been launched for sale in July 2019 and doesn't have any foreign units left. The Origami has a Japanese style, in Japanese origami means paper folding. This is Japanese traditional art. Children are often taught origami to practice meticulousness, imagination and respect for national traditions. This name represents the happy family, which is a wish to future residents. The Origami, with colors from the land of cherry blossoms, will bring a new sound to Vinhomes Grand Park.

1. LOCATION OF VINHOMES GRAND PARK
2. MASTER PLAN OF VINHOMES GRAND PARK
3. OVERVIEW OF THE ORIGAMI – VINHOMES GRAND PARK APARTMENT SECTOR
Investor: Vingroup (20%), Mitshubishi Corp (40%), Nomura Real Estate Development (40%).
Total: 21 apartment buildings (25 – 35 floors).
Quantity: more than 10,000 units.
Type: apartment 1-3PN, commercial shophouse.
Design with 3 typical floor plans: T-shaped building, Z-shaped building and U-shaped building
Products: Vinhomes Ruby and Vinhomes Sapphire apartment lines.
Area: 30 – 81m2 (1 – 3 bedrooms).
Utilities: parks, hospitals, interdisciplinary schools, Vincom shopping center …
Techcombank loan support 70%, loan term 35 years.
Construction progress: Completed basement.
Handover time: expected in the fourth quarter of 2021.
4. POSITION OF THE ORIGAMI
The Origami is located on Phuoc Thien street, connects the Ring Road 3 from above.
4. UTILITIES IN THE ORIGAMI APARTMENT AREA
In addition to the 36ha Grand Park, The Origami also has full of utilities for all basic needs:
Trade center, school system with many levels, sport center.
Gym machines, outdoor pools.
Various sports fields such as tennis, badminton, soccer, table tennis, basketball …
The facilities include 7 parks, BBQ gardens, flower gardens, fountains, landscape hills, air-conditioned lakes, grass squares.
The Origami has view of Thu Duc golf club .
Welcome gate with Japan style, is set to fit in the sun at the dawn and the sunset, will give a peaceful view to every resident of The Origami.
Internal park like a resort, large pool, sport fields, children's area.
Japan garden with original Japan style.
Koi fish lake, Japanese park, will show a brilliant tone from the country of cherry.
Rainbow colorful park.
SMART STANDARD AT VINHOMES GRAND PARK:
5. THE PLAN OF THE ORIGAMI
6. THE DESIGN OF THE APARTMENTS OF THE ORIGAMI
7. SALES POLICY FOR FOREIGN INVESTORS:
Payment schedule: pay within 1.5 years, before receiving the house, pay maximum 50%.
Sign sales contracts when pay enough 25% (VAT included)
Gift Vinfast voucher from 70-200 million VND, depends on the value of the apartment, the voucher is valid for 6 months since the signing sale contract time.
Detail sales policy: Origami sale policy 7.21
8. PRICES OF THE ORIGAMI APARTMENTS FOR FOREIGN INVESTORS
The foreign investors will get the same prices as native investors, will sign a sale contract base on Vietnam law. Average price: 46 million VND / m2 built-up area (VAT not yet included) (2000USD/m2)
1BR – 30m2: 60 000$ – 1.38 billion VND
2BR – 59m2: 118 000$ – 2.7 billion VND
3BR – 80m2: 160 000$ – 3.68 billion VND
3BR+1 – 108m2: 216 000$ – 4.96 billion VND
9. REALITY OF THE ORIGAMI 2020/8

Related news:
Bình luận
Related news